Let me guess, it's December 9th and you still don't have your much needed Christmas card photo. Never fear, Merry Christmas Minis are happening this Sunday in Larimore! They're fast, fun, and husband approved!!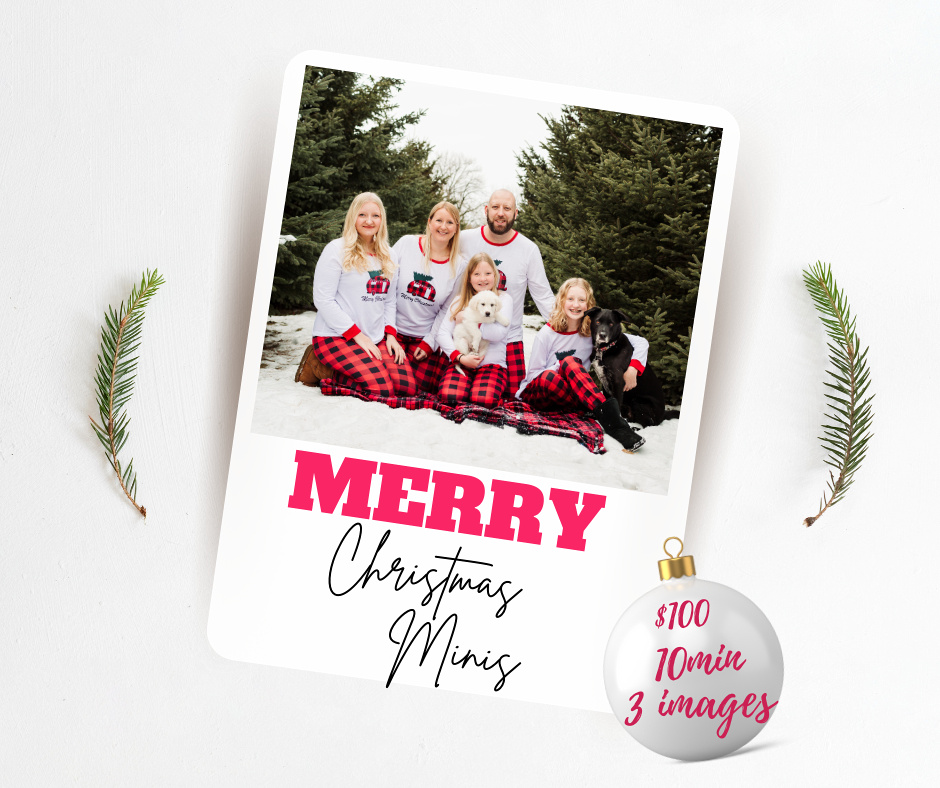 These Merry Christmas Minis will be happening in Larimore, between a cute row of pine trees reminiscent of a Christmas tree farm. Turn around time for these photos will be 3-5 days. Limited spots available! Message to book your preferred time slot!
-Not applicable for extended family sessions.
2:15
2:30
2:45
3:00
3:15